The Feather River College Writing Club took a wild card chance and applied for our community college to be one of the stops Ariana Huffington would do on her national book tour for her new book
Third World America
. Ariana stated that she would make an unscheduled (
and free
) stop in a region in the US that was economically depressed (
this is Q-topia, not utopia
). Out of over 200 submissions, Huffington Post picked the application for FRC to be in the final 15. Currently there is
voting
on the Huffington Post website underway,
Please vote
(for us)!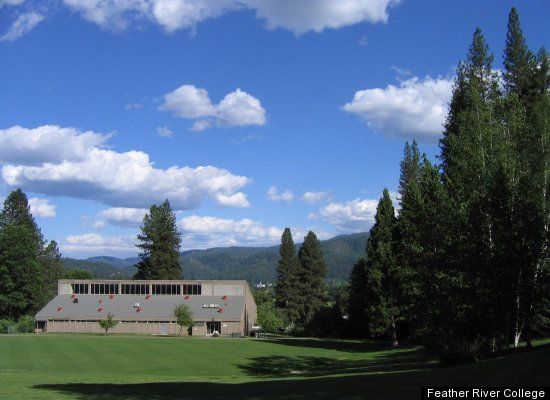 Margaret Garcia
wrote the application, and after you have voted, you should click over to
her blog,
Tales of a Sierra Madre
, to read her latest poems and essays. (Note to readers,
her blog
does not have a full RSS feed, so in a reader you only see the first few lines of poetry all smashed together, so you actually need to
visit the site
.) As a rule I object to partial feeds (
read why here
), but I think her work is worth the extra click.
I know that this post skirts the edge of the
Ad-Free Blog
logo on the left. Think of this as an ad for Q-topia rather than the book. I can't say that I am a huge fan of Ariana Huffington, but she is clearly in the vanguard of challenging the entrenched old media establishment in what I consider a fundamentally positive way. Even though I may or may not agree with everything she says, I do listen to her point of view.
Thanks for
your votes
! Wish us luck!